Engaging Physics & Science Classes for Kids Ages 8-12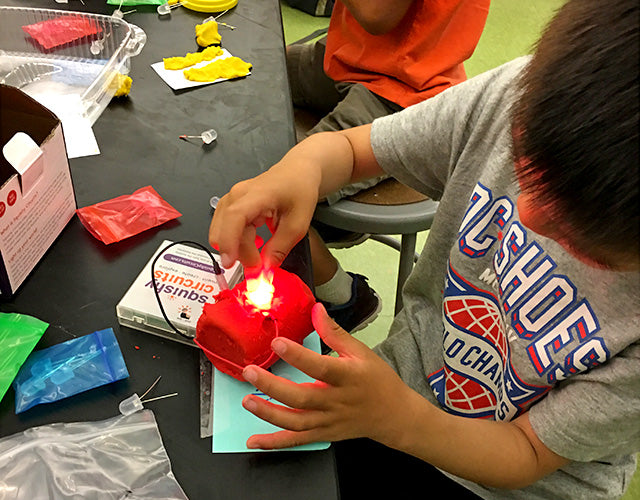 Live Online Classes
Your child can learn advanced physics and science concepts! Our courses are designed to get kids excited about physics and the impact of science on their lives, while providing a strong knowledge base for further study. Small-group classes are conducted live via Zoom by specialized STEM educators. We've taught over 4000 young physicists this past year!
VIEW COURSES
Quantum Physics for Kids Learning Products
Parent Reviews

All courses in the Atom Secrets series are awesome! I signed up my 9 yo after visiting a Mineral exhibition in a natural history museum. He somehow learned really complicated things about periodic table and atoms. He loved the experiments very much. This class is a great investment!

"My daughter LOVED this class. She's loved every Quantum Physics for Kids class - she said 'They are all 5 stars, mom. They are sooooo fun!' She is highly engaged the entire time and loves learning such great information!"

"My son quite enjoyed the classes. The teacher was engaging and my son felt confident in speaking during class. The class opened his 8 year old mind and I could tell he was excited to have learnt a new subject. Highly recommended."

My son LOVED this class!! I honestly got a ton out of it too! Every day he'd excitedly tell me all about the neat things he learned. It was fascinating and he looked forward to it every week! His teacher was fabulous too!! Very well prepared and great at connecting with kids. We'll definitely be back and sign up for more.

Students should expect an amazing learning experience with an amazing teacher. There was a lot of information for my son to take in. Lots of young children would absolutely love this course.

My 8 year old is super into atoms now after the class! We purchased the preprinted Atom cards and my son found it very helpful in class. He was drawing pictures of the elements on his own as well.

"My 12 year old daughter took the Electromagnetism Level 1 course to meet the outcomes covered in science big ideas, for the B.C. (Canada) curriculum, grade 7. She says the course was well organized and felt high quality. She also thought that the course was interesting and engaging, not boring. She feels she learned a lot!"

Fantastic class with a great teacher. My daughter really liked this class and she learnt a lot. The teacher was very nice, patient and well prepared. My daughter will take Part 2 and 3 too.

My child attended the class independently, was very enthusiastic and very much liked the teacher. His feed-back was: I want more of this.

Fun, interactive class for science-minded students. Engaged, friendly teacher and great subject matter.

My child enjoys the Quantum Physics courses. Every single one of them. He talks afterward about what he has learned. I strongly recommend them.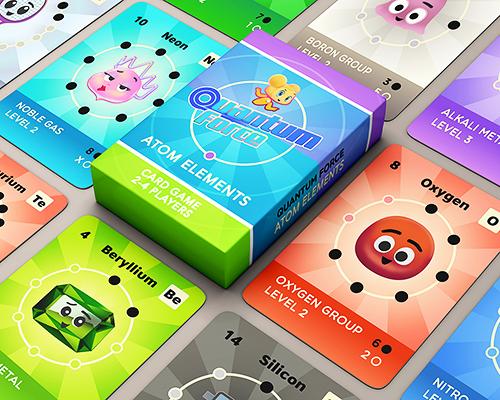 About Us
Our mission: To expand children's horizons through engaging classes and learning products that explore Science, Technology, Engineering and Math (STEM), with a quantum physics and invention focus. Applied quantum physics is the foundation of modern technology: electricity, solar energy, batteries, wifi. Kids are naturally curious about these modern tools!
An understanding of quantum physics opens doorways to STEM careers in renewable energy, electrical engineering, material science, product design, molecular biology, molecular chemistry, biotechnology, communication technology and other growing fields.
Learn More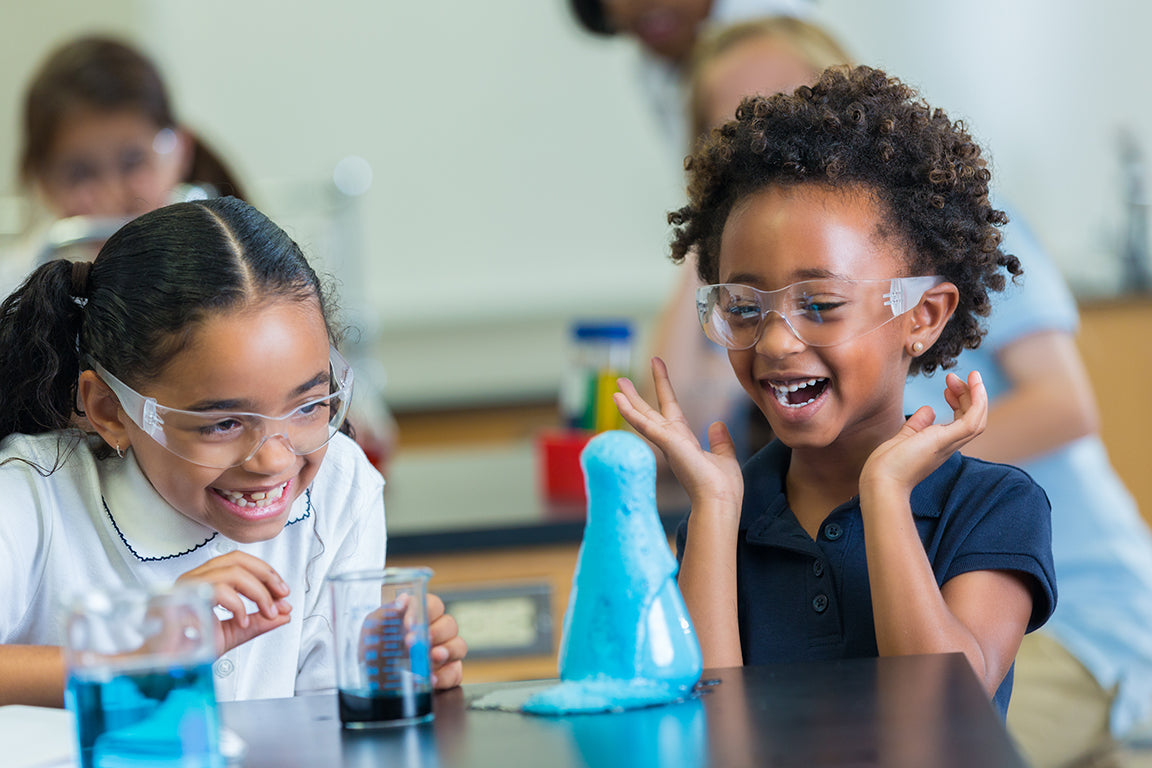 Free
Shipping

Money Back
Guarantee

Customer
Satisfaction

Advanced Quantum
Physics Courses